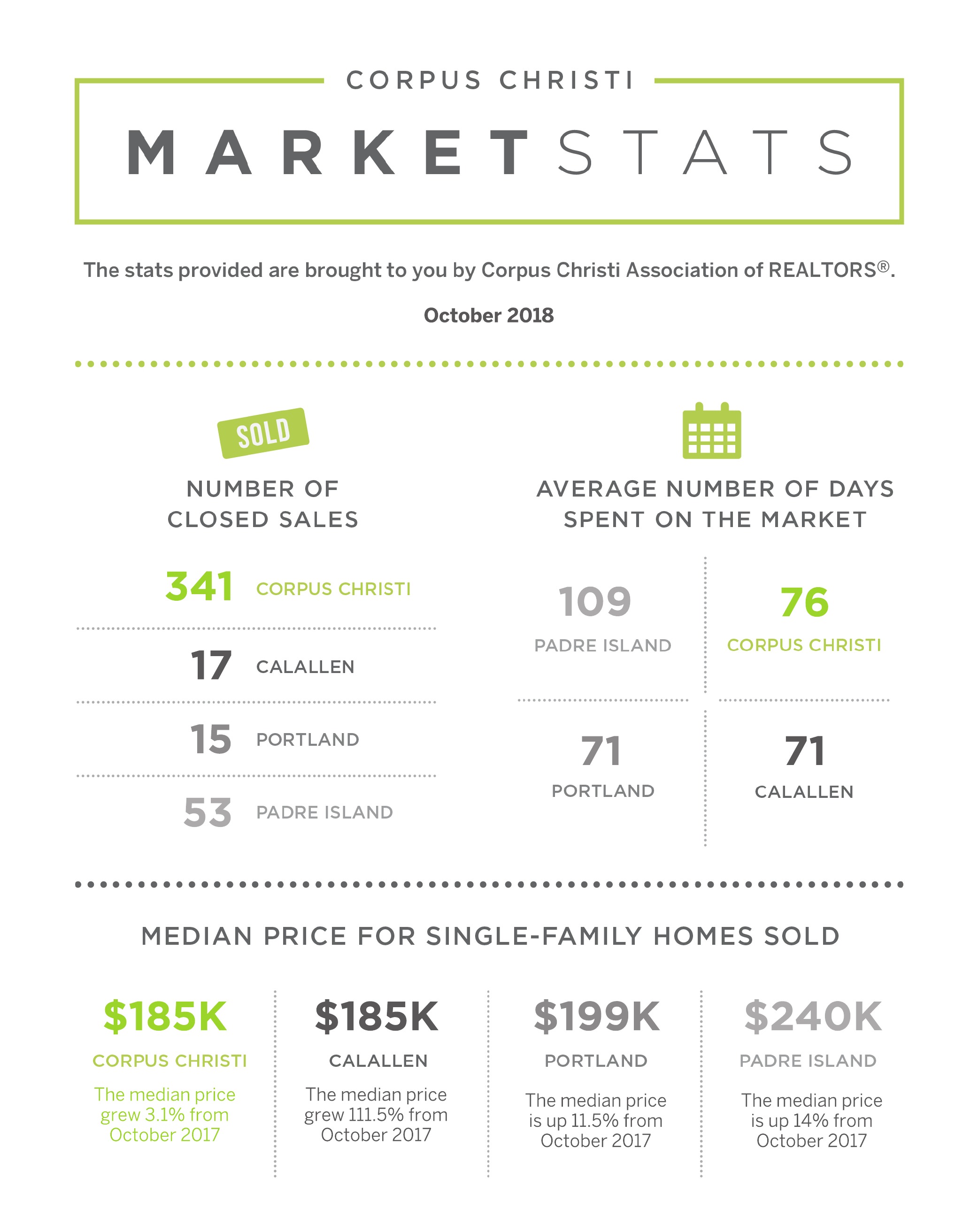 Padre Island showed strong sales in October with a 32% improvement from the previous month. Homes are closing 10% quicker than in 2017, and less homes are on the market compared to this time last year.
Flour Bluff has remained relatively stable with minimal changes historically, but fewer homes are available for sale with less than 4 months of inventory available. It continues to be a hot market with the average days on the market at 96 days.
Corpus Christi-Proper has also waivered very little. There is a trend in all our Corpus markets that inventory is lower than this time in 2017. The majority of homes, 78% of them, in Corpus are priced between $100k-$299k with home sales up 15% and median prices are up from 2017. The Corpus market is looking strong, but needs more homes to meet the demand.
Calallen's market seems to be very healthy with strength all the way across the board. With the median price up 11.5%, active listings up and closed sales at over a 30% increase, Calallen appears to be a popular spot for buying and selling.
Portland is still looking strong and is on the rebound from the hurricane aftermath of last year. Median prices are up, active listings are up and homes are only staying on the market for a little over 100 days.