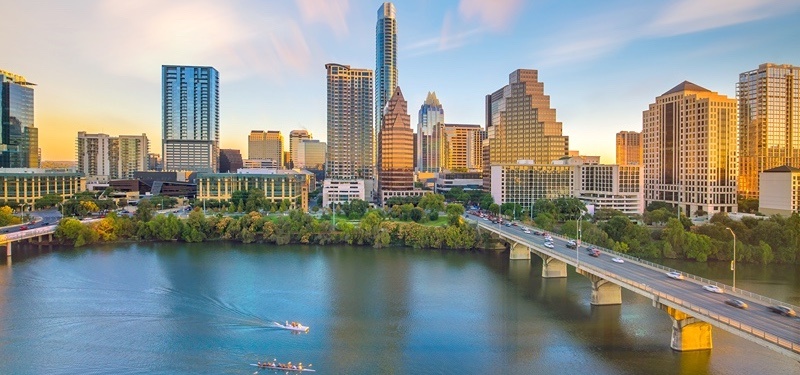 The skyrocketing mortgage rates significantly impacted the Austin real estate market in 2022. According to the Austin Board of Realtors, the median home price in Austin reached an all-time high of $667,000 in May 2022, representing an 18% increase YOY. However, increasing mortgage rates slowed down the growth of the market toward the end of 2022.
According to Bankrate, the average 30-year fixed mortgage rate in Austin increased from 2.63% in January 2021 to 6.39% in January 2023— a 143% increase. Despite a recent downward trend, high mortgage rates have made it difficult for some buyers to qualify for a mortgage or afford a higher monthly payment, which has resulted in a decrease in demand for homes.
As a result, sellers are now confused about whether it is the right time to sell their homes. Ready for some answers? Let's see what the experts have to say.
Is Now The Right Time To Sell a House? Here's What Experts Say
Determining whether to sell your house in Austin right now depends on your personal circumstances, such as your financial situation and plans for the future. However, looking at the current real estate market in Austin can provide some insights.
According to ABOR, as of February 2023, the average Austin home value is $450,000, the largest MOM price drop since July 2011.
Real estate experts in Austin have varying opinions on whether it is the right time to sell a house in the current market.
Some experts believe the market is still favorable to sellers due to the relatively low inventory and high demand for homes. Austin was one of the top ten hottest housing markets in the US in 2022.
However, by the end of the year, home values started slipping slightly, whereas active inventory started to climb.
At the same time, mortgage rates are still high and may continue to dampen demand and affect home prices. Austin experts advise sellers to be realistic with their pricing and to prepare their homes for sale to stand out in a more competitive market.
According to Ashley Jackson, ABOR's 2023 president, "January's data demonstrates the Austin-Round Rock MSA market is continuing to find a post-pandemic normal." Compared to the previous month's extremely competitive atmosphere, the market appears to be cooling.
However, this is still an extremely favorable market for sellers. "Housing affordability woes combined with higher interest rates play an outsized role in market activity," continues Jackson.
"Consumers need to follow local REALTORS® and local news while taking sensational headlines and reports with many grains of salt."
Real estate experts recommend that homeowners considering selling their homes should keep a close eye on the market conditions and work with a trusted real estate agent who has experience in the local market. They can provide personalized advice on whether it is a good time to sell, based on factors such as the condition and location of the property, the homeowner's financial goals, and the current market conditions.
The Current Market Outlook for Sellers
Overall, the current housing market in Austin is favorable for sellers, with high demand and relatively low inventory leading to a competitive market and potentially higher selling prices. However, it is important to carefully discuss your personal circumstances and work with a trusted real estate professional to make informed decisions about selling your home.
Here are some of the factors that could impact the housing market for sellers.
Increasing Inventory
As of January 2023, the housing inventory in Austin was relatively low, with a 2.5-month supply. This is still considered a seller's market, although compared to months past, the market has cooled significantly.
An increase in inventory can give buyers more bargaining power because it provides them with more options to choose from, which can lead to increased competition among sellers. When there are more homes for sale than buyers, sellers may be willing to lower their prices or negotiate on other terms to make their homes more attractive to potential buyers, which can benefit buyers looking for a good deal.
High Demand
Austin is consistently ranked as one of the fastest-growing cities in the United States, with a strong job market and a growing population. This has led to high demand for housing, with many buyers looking for homes in the area.
High Interest Rates
The average interest rate on a 30-year mortgage is higher than it has been in recent years, especially when compared to the historically low rates we saw in 2020. The current average rate for a 30-year fixed mortgage is 6.79%, rising 18 basis points compared to this time last week.
When interest rates rise, the monthly payment on homes rises as well, impacting affordability for many buyers. This has and will likely continue to decrease the number of buyers on the market, further increasing inventory and potentially leading to lower asking prices.
Steady Home Values
Despite the 6% slip in average home value in January 2023, prices still remain higher than they were before the pandemic. The market may still benefit sellers looking to sell their homes for a higher price. Even with mortgage rates continuing to rise, home prices are likely to drop to pre-pandemic levels.
Competition
While competition has slowed recently, the market is still fairly fast-moving. A competitive housing market can be advantageous for sellers as it can drive up the price of their home and result in quicker sales.
However, it may also lead to more demands from buyers, and sellers may need to act quickly and make timely decisions to take advantage of the market conditions. It is crucial to be prepared for the potential challenges and work with a professional real estate agent to navigate the process.
When to Sell Your Austin Home?
When to sell a home depends on a range of individual factors, including personal circumstances, the state of the local real estate market, and economic conditions. Here are a few factors that may indicate it's a good time to sell your house.
1. Mortgage Interest Rates are Low
Keep an eye on the state of the economy, as well as mortgage interest rates, as they can affect the affordability and demand for homes. Rising interest rates may dampen demand for homes and make it more difficult for buyers to secure financing. At the same time, a strong economy may lead to more job opportunities and higher demand for homes.
2. You Have Personal Motivations for Selling
You might have to sell your house if you're relocating from Austin. You could be in a rush to sell for some other reason and can't afford to wait for the right offer. Consider your personal goals, circumstances, and motivations for selling to determine the best time to sell for you.
3. Your Property Value Has Significantly Increased
Selling a house that has increased in value could allow you to cash in on the appreciation and use the proceeds to invest in other assets or to purchase a new home that better meets your needs.
It's important to remember that selling a home also involves transaction costs, such as real estate agent commissions, closing costs, and potential capital gains taxes, which can impact your net proceeds from the sale.
4. When Housing Inventory Is Low
It's essential to stay up-to-date with the latest market conditions to determine whether it's a seller's or buyer's market.
In a seller's market, there are more buyers than available homes, which can drive up home prices and create a favorable environment for sellers. In a buyer's market, there are more homes for sale than buyers, which can lead to lower home prices and a more competitive environment for sellers.
5. You Want to Downsize/Upsize Your Home
If you want to downsize or upsize your home, selling your current house may be a necessary step in the process. Downsizing can free up funds that can be used for other purposes, while upsizing may require a larger investment.
Downsizing is typically a good option for homeowners who no longer need a large house, want to reduce their expenses, or want to simplify their lifestyle. On the other hand, upsizing may be a good option for homeowners who need more space to accommodate a growing family or changing lifestyle needs.
Selling your house can provide you with the opportunity to use the proceeds to purchase a new home that better meets your needs.
When is a Good Time to Wait?
It may be a good time to wait to sell your house if the local real estate market is slow or in decline, as this could result in a lower sale price and a longer time on the market. Additionally, if you are not in a rush to sell and can wait for a more favorable market, it may be wise to hold off until conditions improve. Let's look at some of these factors in detail.
1. A Slow Market
If the real estate market is in a downturn or is experiencing slower-than-usual growth, it may be wise to wait for the market to improve before listing your home for sale. In a slow market, there are typically more homes for sale than buyers, which can lead to lower prices and longer time on the market.
2. Home Value Considerations
If the value of your home is currently lower than you'd like or if you anticipate that it will increase in the near future, it may be beneficial to hold off on selling. By waiting to sell, you may be able to secure a higher sale price and potentially make a more significant profit. Although home values appear to decrease in Austin, the shift is gradual, and the prices are still way higher than in previous years.
3. When Completing Upgrades
If you're planning to make upgrades or renovations to your home, it may be wise to wait until those improvements are completed before listing your home for sale. This can help you to increase the value of your home and potentially attract more interested buyers.
4. Personal Reasons
You may have personal reasons for not selling your house yet. For example, it may be wise to delay the sale until a more convenient time for a new job or a change in family circumstances. Only you know if it's the right time to sell your home, no matter the market conditions.
What To Do During a Recession?
Economic experts have varying opinions about the likelihood of a recession occurring in 2023. Some experts predict that there could be a recession in 2023, citing factors such as geopolitical risks, and the potential for rising interest rates. Others believe that the US economy would continue to experience moderate growth without entering a recession in the near future.
If a recession were to occur in 2023, it could impact the Austin housing market in a variety of ways, including a potential decrease in demand, lower home prices, and tighter credit conditions. Here are a few things people interested in selling or buying a house should consider in the event of a recession:
Stay informed
Keep up-to-date with the latest economic news and market trends to understand how a recession may impact the Austin housing market. Look for information on factors such as interest rates, employment rates, and consumer confidence to understand the current state of the economy.
Determine Your Goals
Consider your personal circumstances and goals when deciding whether to sell or buy a house during a recession. If you're selling, you may want to wait until the market improves to secure a higher sale price. If you're buying, you may be able to take advantage of lower home prices and less competition from other buyers.
Work With a Professional
In any market condition, working with a local real estate agent or professional can provide valuable insights and guidance. A professional can help you to navigate the market conditions and understand how they may impact your specific situation.