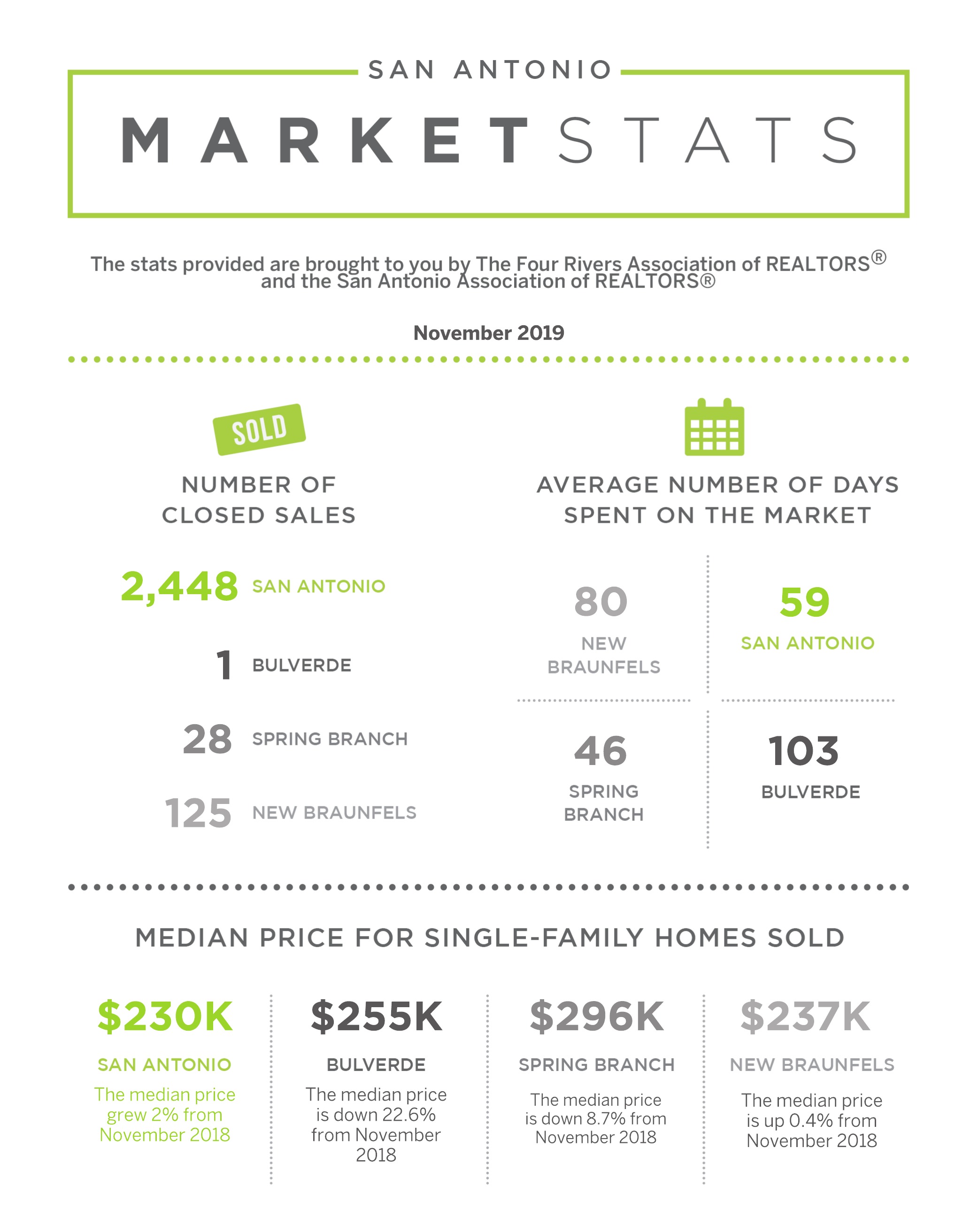 San Antonio, Texas saw it's median house price increase by 2% this year compared to last November with a median price for single-family homes sold at $230K. The average days on the market remained close to the same as last year at 59 days (2 days less than last year).
In Spring Branch, the median price was down 8.7% to $296K during November. The number of closed sales fell by 9.7% to a total of 28. With the average home on the market 46 days, 28 days less than last year, it appears that homes are selling faster this year.
Median prices rose by 0.4% in New Braunfels. Closed sales were also down 20.9%. Average days on the market rose to 80, which is 7 days less than last year. Active listings were up by 4.8% to a total of 571 as of November 2019.