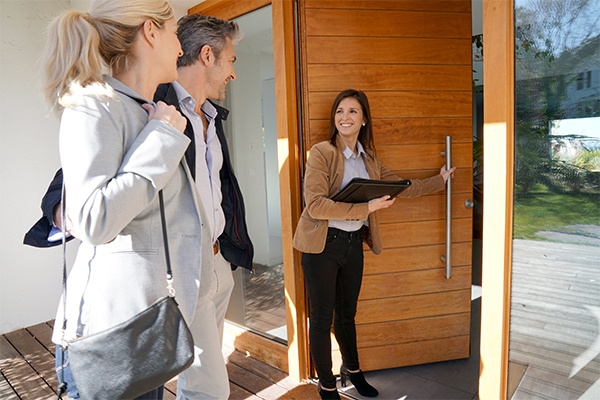 Buying your first home is always an exciting endeavor, and it can be tempting to rush through the process without taking time to scrutinize potential issues and future costs. But, with a few well-considered questions, you can put in an offer with confidence, knowing you have all the information necessary to make a good decision. To help get you started, we have compiled seven critical questions to ask your REALTOR® when buying a home.
What are houses going for in this area?
Finding out what other houses in the area are currently on the market for will give you an accurate picture of current market values. You will be able to see if the home you are interested in is overpriced, which could cause issues with your mortgage loan, or underpriced, which could indicate the seller is anxious to sell and willing to negotiate. Your Realtor will be able to prepare a Comparative Market Analysis (CMA) for this home to help you make an informed decision.
How many homes are currently on the market?
Another great number to look at is how many homes are currently for sale in the subdivision or area. While a good inventory is not necessarily indicative of issues, lots of homes on the market could indicate a problem in the area and would be worth checking into. Talk to your Realtor and chat with neighbors to find out why so many are moving if the number seems high. You should also discuss how many of the homes on the market are foreclosures, as high numbers of foreclosures will bring down the property value of the homes around them. It doesn't mean you shouldn't buy in that area, but you should go into the possible purchase with as much information as possible.
How many times has this home been on the market in the past?
Again, a home having been on the market before is not a deal-breaker when it comes to making an offer, but if you see a pattern, such as the home going on the market every year, it could indicate a serious problem with the property. Be sure to discuss the previous sales with your realtor and what they could indicate about the home.
How old are the roof and major systems?
While the roof and HVAC system may be in great shape today, you could end up having to replace them 2 or 5 years down the line if they are older. Knowing that potential cost ahead of time will help you to take those expenses into consideration when deciding whether to make an offer.
What is on the seller's disclosure?
Once you have a home you are interested in, it's important to sit down with your Realtor and go over the seller's disclosure. This will allow you to discuss any existing problems or past repairs, such as foundation issues or flood damage. You and your Realtor can talk through each item and decide if it is a deal-breaker or something you feel you can handle.
Is there anything excluded from the sale that I should know about?
Sellers have the ability to note items, such as appliances, playscapes, or curtains, that will not be included in the sale of the home. Be sure to go over these items with your realtor so that there are no surprises at closing.
What would it cost to live here?
The potential mortgage payment is not the only cost you should take into consideration. Property tax, HOA fees, and monthly utility bills will also contribute to your monthly and yearly expenses. Your Realtor will be able to walk you through estimating these costs so that you can buy with confidence.
Buying your first home is an exciting experience and it's easy to get caught up in the emotions. Don't be afraid of asking too many questions. Knowledge is truly power. With a few grounding questions, you can move into your new house with confidence, and avoid being surprised by future costs or repairs.