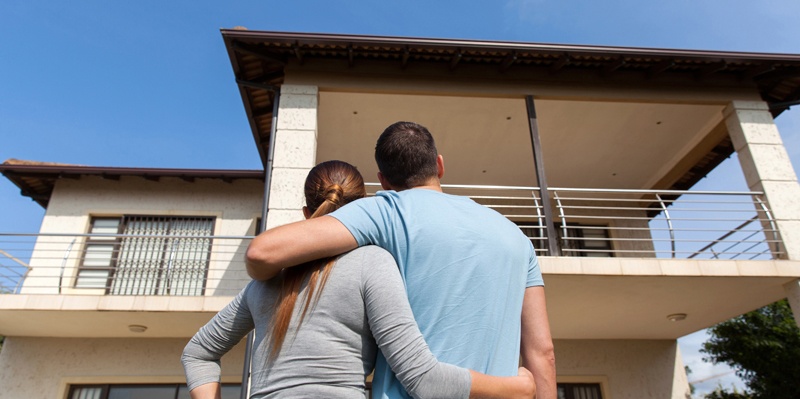 Everyone has priorities when it comes to purchasing a home. And it is no longer news that the typical home buying process can be overwhelming— it's easy to slip off track. Making sure you have a set list of "must-haves" and "deal breakers" planned out can help you through the process and ensure you aren't overlooking any vital details.
Additionally, your local realtor will want to know how you prioritize this list. Understanding which features are most important to you can assist you and your agent in eliminating houses that will not work for you while only viewing homes that will.
Your house-hunting wishlist is likely to contain the number of bedrooms, kitchen countertops, and possibly a patio, but not the state of the sewer pipes. However, when considering what to look for when purchasing a home, you must include a few essential items on your checklist. Here are a few of the most notable.
* Location
* Price
* Homestyle and size
* Home amenities
* Quality of schools
* Taxes and cost of living
* Size of the property
* Homeowners association
* Lot size
* Number of bathrooms
* Number of bedrooms
* State of the basement
* Home Energy Efficiency
* Structural and Electrical issues
* Age of the house
* HVAC systems
* Access to Natural Sunlight
* Outstanding Renovation Needs
* Taxes and Cost of Living
* Garage and Parking Space
Here's why each of those things should be critical to your home search.
1. Location, location, location
Location is generally a top factor for house purchasers because it affects aspects of daily living such as commute to work and shopping and dining alternatives.
Here are a few things to think about:
* Safety: Crime mapping services can show you when and where crimes were committed in your targeted neighborhood and the sort of crime.
* Schools: Even if you don't have children, the quality of nearby schools is essential to consider when purchasing a home. Homes in better-performing school districts have a higher resale value.
* Neighborhood: Visit the community at various times of the day to get a sense of what's going on. Are the properties well-kept? Is there a lot of noise? Is it a walking or bikeable distance? Talk to some residents about what it's like to live there.
* Convenience: Is the house close to grocery stores, restaurants, or other services that you'll need to frequent? Drive around the neighborhood to see what amenities are nearby. One idea— you could try to arrive at your usual work travel time to evaluate the likely commute.
It can be beneficial to work with a well-established buyer's agent in the neighborhood or town where you want to buy, especially if you are unfamiliar with the region. They might be aware of information such as whether seemingly quiet streets are popular cut-throughs or whether new enterprises are coming to town. They'll also have a strong understanding of local home values, which will come in handy when you're ready to offer.
2. The Price
Of course, the price of the home will play a significant role in determining whether or not you should buy a home. Before looking at properties, you should figure out your budget and be pre-approved for a loan. Purchasing a home is a significant investment, and there is always more to it than the buying price. Consider how all the costs will affect your finances and stick to your price range and mortgage payment decision.
3. Home Style and Size
You should be satisfied with the layout and square footage of the house you select. Remember that your needs may vary as your family develops and if or when more family members arrive, so think about short– and long–term space requirements and the floor plan's practicality.
Consider the following concerns:
* What style of house will suit your needs the best?
* Do you want everything on one floor, like a ranch, or multi-level living, as in a colonial or split–level?
* Would you want to buy a home that you don't have to worry about maintaining the exterior like a condo or townhome?
You may want to ensure that the house has sufficient space and a footprint that allows for future expansion. Of course, improvements aren't cheap. However, if you don't have to move as your needs and goals change, buying a home with space to expand or modify might save you a lot of money in the long run.
4. Age of the House
There are all sorts of homes, new and old, renovated and fixer-upper, and there are likely homes that meet all of your needs that were built decades ago. When purchasing a home, the property's age is a factor to consider. An older house may have a certain charm and attractiveness, but it may also require additional updates, repairs, and improvements.
If you want to buy an older house, make sure you have the time and money to renovate it, if needed. When purchasing an older home, checking the building codes is also essential. Because construction codes may have changed over time, having a rudimentary awareness of the regulations then and now might help you better comprehend the house's condition. Consult your realtor for information on the house's condition or where to find it.
5. Home Amenities
Amenities inside and outside the home are also necessary, from the type of flooring and quality of kitchen appliances to the lighting fixtures, bathroom finishes, and backyard features.
Consider all of the features that are on your "must-have" list. You can also ask yourself the following questions:
* Do you want a garage or a deck?
* Maybe a finished basement or an unfinished basement that you can personalize?
* Would a granite kitchen countertop be a better choice compared to marble?
Focus on expensive features that would be difficult to implement on your own after purchasing. Amenities that may be readily changed or replaced, on the other hand, should not be the primary motivator for your house purchase.
6. Number of Bathrooms
Determine how many bathrooms you prefer ahead of time. Keep in mind that older homes may only have one bathroom, and you may want to explore methods to add another.
If there is only one bathroom, make sure you can live with that layout if a renovation is not an option. Newer homes typically feature two or more bathrooms.
The size and design of a bathroom are also crucial considerations. Do you want a bathtub, a shower, or both? Jacuzzi tubs are popular for relaxing, and some people prefer a standalone shower for ease of access. If you require a handicap-accessible bathroom, you can look for one and a large bath that could be modified.
Consider the people (including guests) who will be using the restrooms to get a better idea of the size and style of bathroom that will work best for your household.
7. Number of Bedrooms
Each buyer will have a notion of how many bedrooms they require. The majority of individuals will desire at least two, and if there are children, the number will increase.
Some families prefer to have their children share bedrooms, while others like separate bedrooms for each child. If you tend to have a lot of guests stay over, having a bedroom designated as a guest room is good.
An extra bedroom may serve as an office, man cave, kids' playroom, or fitness room. And with the rise of remote work, a spare bedroom can serve as a dedicated working space and storage for work-related materials. Consider your lifestyle and what will improve it!
8. The Kitchen Layout
The kitchen is one of the most essential spaces in any household. It is where delicious food is prepared for family and friends to enjoy. Visitors generally congregate in the kitchen, and because it serves as a focus of activity and amusement, its size and layout are crucial.
When buying a home, determine whether a large gourmet kitchen with plenty of counter space, sinks, and storage space is required or if a traditional kitchen will suffice. Every household takes a different approach to cooking.
If you spend a lot of time in the kitchen, you might want to consider a more open kitchen layout. A smaller or enclosed kitchen may suffice if you don't cook frequently. Write down your kitchen preferences and discuss them with your realtor so you can locate the best options for you.
9. Lot Size
What kind of yard you want is also a matter of personal preference. Do you desire a large amount of property with attractive, low-maintenance landscaping? Or do you want to escape the responsibilities of having a large lawn? Perhaps you want a home that is set back from the road, giving you more privacy.
You'll also need to consider what kinds of amenities you want in your backyard. Homes with natural and artificial amenities ranging from streams and ponds to pools, hot tubs, patios, swing sets, decks, built-in grills, and more can be found. These are appealing and useful aspects for some home buyers. Others interpret them more as extra debt and expense, more items to break, and a potential time commitment.
Alternatively, if a backyard lacks the characteristics you desire, is it possible to have those amenities installed after you move in? Consider the property lot size, maintenance requirements, how much it will cost to maintain, and what features you'd like in the front and back yards when deciding on a yard.
10. Roof Condition
This is major because a new roof might cost $5,000 to $15,000 or more. Check the roof (or what you can see of it) for any signs of damage. You should also inquire about the roof's age, though an older roof does not have to necessarily turn you off.
Depending on the materials utilized, a well-maintained, robust roof can survive for several decades. You may even qualify for a discount on your homeowners' insurance if your new home has a roof made of special shingles intended for harsh weather.
11. Structural and Electrical Issues
Inspect the inside and outside for indicators of damage such as odors, water damage, and mold. Also, inspect the electrical systems. If electrical problems are not addressed soon, they might cause significant issues.
When touring a home, be on the lookout for any symptoms of electrical problems, such as a buzzing sound when the lights are turned on, flickering lights, and hot ceiling fittings. Large fissures in the ceiling or walls may indicate that a home has structural difficulties. More minor hairline cracks can emerge as older homes settle, but significant movements can cause larger gaps. If you find any of these, you'll want to get a specialist in there as soon as possible to figure out what's wrong.
If you're buying without seeing the property, it's good to have your agent take a look at it for you. Knowing what you need to repair or what you want to request from the seller before signing on the dotted line can give you peace of mind.
12. HVAC Systems
Unless you work in the HVAC industry, you're probably not an expert in assessing the state of a home's heating and cooling systems. There are a few basic questions you'll want to be addressed that impact your day-to-day life.
Determine the sort of heating and cooling system installed in the home. There are various systems for controlling your home's temperature, each with its own set of advantages and disadvantages.
* What kind of heating is there in the house? Is it a furnace-powered forced-air system? Is the furnace powered by electricity or gas, or does the house have a different fuel source? A boiler and radiator system, or an electric baseboard heater, may be found in older homes.
* What type of cooling system is available? Central air conditioning (where cold air is circulated evenly throughout your home via the air ducts) is quite popular, especially in Texas, where summers are hot. An air conditioner installed on windows or walls is a popular alternative to central air conditioning. Instead of using ducts to distribute air, these units blow cool air straight into the space they're in.
Make sure to opt for a home with the heating and cooling systems you prefer. Otherwise, be sure you know what would be required to install an alternative system.
13. State of the Basement
Do the homes you're choosing from have the option for a basement? Make a note of whether the basement is finished or remodeled when looking at it. Some people will want a finished basement for increased living space, but basement remodels can be costly.
Keep an eye out for symptoms of water damage, such as water stains or mold growth and any musty odors. Because basements in some regions surpass the limit radon levels set by the Texas Environmental Protection Agency (EPA), you should consider performing a radon test as part of your home inspection.
If you expect to spend a lot of time in the basement once it's finished, pay attention to how much illumination it has. If you need to get out fast in an emergency, it should have at least one accessible entrance or window.
14. Taxes and Cost of Living
Your location might also significantly impact what you spend on taxes and other living expenditures. Do some research or ask your agent what you're likely to pay for:
* Property taxes
* Sales taxes in local stores
* Homeowners and auto insurance
* Utility bills
In states like Texas, the amount you pay in property taxes will largely depend on the property zip codes among other factors. In addition, residences in high-risk areas, such as flood zones, can be expensive to insure.
All of these additional charges will raise your monthly housing payment and your overall cost of living. So, if you're evaluating properties in multiple locations, take the time to assess costs.
15. Home Energy Efficiency
If you care about the environment, it may be worthwhile to consider energy efficiency when looking for a home. Examining the utility bills for the previous 12 months is an excellent approach to discover if a property is energy-efficient. It is possible that the existing homeowners may not share your exact heating and cooling habits, however, this will give you an estimate of how much your bills will be each month.
More importantly, ask your local realtor for any necessary local building energy requirements or if it is possible for you to conduct an energy audit of the property.
16. Garage and Parking Space
It's not just about the house when it comes to your new home. If a garage is included, make sure to spend some time inspecting it. Consider parking space, whether the garage is attached or separate, and how much garage storage you require, to mention a few considerations.
If you prefer working on automobiles or do-it-yourself repairs around the house, you may need a larger garage for more than simply parking. You'll need adequate space to keep various tools and project materials. You may also require a workstation and lots of room to store and operate larger instruments such as a table saw, compressor, etc.
17. State of the Attic
If you get a chance to check into the attic, search for signs of leaks and structural damage to the roof. Keep an eye out for animal droppings since this could signal an infestation that has to be addressed. Rodents in your attic can wreak significant havoc.
Take note of the attic's ventilation and insulation as well. What type of insulation is installed? Is it damp or soiled with water? If you notice anything out of place, inform your home inspector.
18. Access to Natural Sunlight
When looking for a home, most buyers examine the size and layout but forget the home orientation. A home with an abundance of natural light is usually more pleasant than darker spaces, so access to natural light is something to keep in mind. Light and bright rooms appear larger and more emotionally warm.
Examine the orientation of a new home before purchasing it. Examine the inside at various times of day to understand how the sun's natural path will move inside. (Remember that the sun's course changes with the seasons.)
It is up to you how much light you want to have throughout your new home. It's personal. Start experimenting with natural light in your present living area. Learn to recognize what you need, then choose a place that allows you to create settings that contribute to your happiness.
19. Outstanding Renovation Needs
Ugly carpeting and outlandish paint colors are hard to ignore, but these can be simple and inexpensive repairs. And a house that appears to be great save for the requirement for a complete kitchen remodel may not be as perfect as it seems. A kitchen overhaul costs more than $20,000 on average—and can quickly go much higher. Before placing an offer on a fixer-upper, make sure the price and any evident renovations on your list are within your budget.
20. Homeowners Association (HOA)
You may be subject to a homeowners association if you buy a house in a gated community or planned development. Homeowners' Associations, or HOAs, can impact the way you live, so it's important to decide if you want to be a part of one, or not.
Many HOAs establish guidelines for architectural and landscape alterations to homes in the area and the upkeep of communal amenities such as pools and clubhouses. While some buyers may appreciate the standards imposed by an HOA, others may find the requirements oppressive.
Before you get too far down the road with an HOA property, it is critical that you accomplish the following:
* Examine the HOA's governing documents.
* Examine the HOA's financials.
* Make a list of the monthly or annual dues.
Takeaways
You can use the list above as a starting point for creating a checklist and starting your house quest. But keep in mind that purchasing a home is a very personal decision. You'll have to evaluate which elements are significantly based on your needs and budget and which aren't.
A quality Realtor or real estate agent is essential in this situation. They can assist you in considering your priorities and comparing the residences you are considering against those criteria. Above all, make sure you have a "must-have" list ready. And be prepared to walk away if any residences don't make the cut.
Buying a new house might be intimidating, but the process will be much more manageable if you know what to look for and what questions to ask. Are you new to the home-buying process? The agents at BHGRE HomeCity can assist you in making your home-buying dreams a reality.