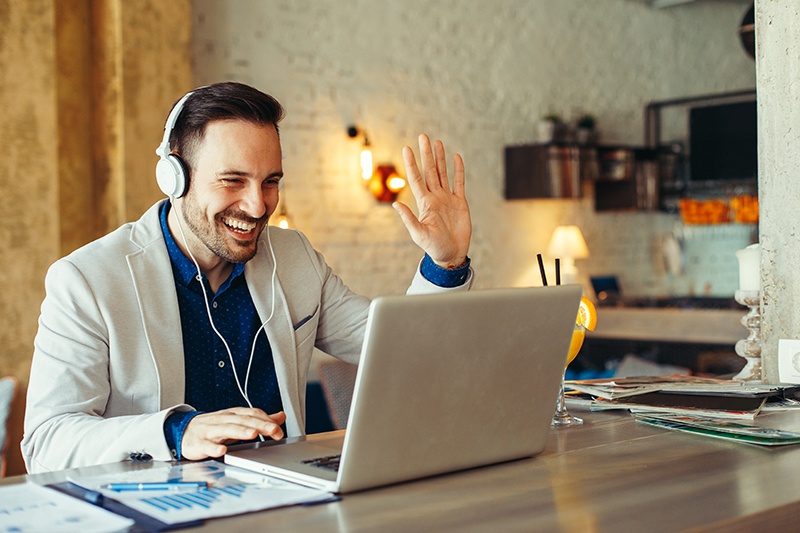 During this time of uncertainty and shifting guidelines, many people may have questions or concerns about moving forward with the buying or selling their home. But the need for real estate is ever-present and, with the current mortgage rates, now may be a great time to think about buying or selling a home. HomeCity agents are uniquely equipped with the robust technology and market savvy to help you with all of your real estate needs safely and effectively during these unprecedented times.

We know that there are many things you are unable to do right now, but here are some ideas of what you can do to jump start your real estate dreams:
Leverage Technology to stay connected with your REALTOR®
While you may not want to meet in person, your chosen REALTOR® is still capable of meeting with you to keep you informed throughout the home buying or selling process. From the initial appointment to discuss your needs, which can be done by phone or video conference, to detailed emails along the way, and electronic document signing from the comfort of your own home, our REALTOR®s have the tools needed to be there with you every step of the way, even if they can't be with you in person.
For Buyers:
Get Your Financing in Order
Now is a great time to get pre-approved for a mortgage. Pre-approval will tell you exactly what you price range is, allowing you to narrow your search and prevent you from wasting your time viewing properties that won't work for you. It will also allow you to move quickly with an offer once you've found the home that's right for you. Mortgage companies are still open and have adapted new methods of meeting with clients that are both safe and secure.
View Listings Online
Many people today begin their real estate search online, by looking at properties on HomeCity.com, or other property viewing sites. Now, with most of us staying home, it has become more than a jumping off point, with REALTOR®s and homeowners adding pictures, more detailed descriptions and in-depth virtual tours to showcase their listings. Discuss your favorites with your REALTOR® and don't be afraid to ask them to reach out to the listing agent for more information.
Attend Virtual Open Houses and Showings
Thanks to platforms like Youtube and Facebook live, it is now possible for REALTOR®s to host virtual open houses and showings. Ask your REALTOR® for information about which properties have upcoming open houses, or request a virtual showing. It's a great way to see the properties you're interested in from the comfort and safety of your own home.
Preview Neighborhoods
If you're itching to get out of the house for a bit, now is a great time to drive around and preview neighborhoods you are interested in. Drive by the amenities, check the route from home to school, or get a feel for the layout. Please be sure to check the CDC guidelines and your local shelter-in-place orders before you go.
For Sellers
Focus on the Details
Online search tools give buyers the opportunity to search for a home without leaving home. Make sure that your property is shown to it's best advantage. Talk with your REALTOR® about taking extra pictures, investing in a virtual tour if you don't have one, and adding more details to online descriptions. They should have additional information beyond what is found online for those who ask for it.
Host Virtual Open Houses and Showings
Since most buyers are hesitant to venture out and preview homes and many sellers do not want strangers walking through their house right now, hosting a virtual open house or showing is a great way to get your property in front of more prospective buyers. Social mediaplatforms are being utilized more than ever now and provide an easy way to reach your audience. Ask your REALTOR® to host a Facebook live Open House or record a detailed home showing to share with buyers who ask for it.
Declutter, Pack and Polish
If you are sheltering in place, now is a great time to get a jump start on getting your home ready to sell. Declutter your cabinets and closets to make them appear more spacious and pack away knickknacks, collections and family photos to give the home a more blank slate sobuyers can picture themselves living there. Pay attention to the little things - oil squeaky doors, wipe down baseboards and dust ceiling fans. Talk with your REALTOR® about what quick projects you can take on to increase the value and curb appeal of your home. Whether that's paint touch ups, planting flowers, or rearranging furniture to showcase your home's best features, it will be time well spent.
The practice of real estate is changing, but we can still provide stellar service and deliver results while maintaining social distancing. Contact your REALTOR® to talk about all of your options and make a plan.
Don't have a REALTOR® yet? Click below to find a BHGRE HomeCity REALTOR® in your area.