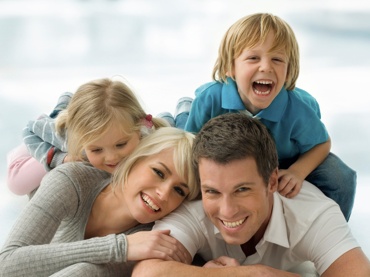 In today's market, it's more important than ever to know your homes worth. It can help you decide whether or not to sell, how to price your property, and whether your property is holding its value.
It helps to have a basic understanding for what drives home values. Knowing the difference between inherent value and property value are important. The inherent value covers qualities such as architecture, quality of construction, landscaping, or accessories. Property, or market value depends on factors such as quality of the community it's in, the neighborhood it's in, what school district it's in, nearby amenities (parks, bike paths, libraries, etc.), community development plans, and demographic changes. You can really improve your homes inherent value on your own!
Here are some tips to help you increase your homes value:
- Create curb appeal: One way to create that appeal is to have a well-manicured lawn. Get rid of any dead grass and make sure it's cut, plant some colorful flowers around the patio, make sure all trees are trimmed and neat. Another easy way is to take a look at your mailbox… is it old and grungy looking? A fresh coat of paint is so easy to apply and makes such a big difference to a buyer. Another way is to make sure your door, trim, and other outside features are up to date and painted. First impressions are a big deal; you don't want a potential buyer to write off your home because it needs a few simple updates.
- Fix up the inside as well: If you can, upgrading kitchen appliances, bathroom fixtures, trims, paint jobs, and other little things around the property can make a big difference. Sticking to neutral, universally liked colors and tones can help a buyer picture themselves in the home when they come to view it. Also – I think it goes without saying that your home should be impeccably clean when showing.
- Hire a certified home inspector: Having records that your home has been inspected periodically can put a buyers mind at ease. It will assure them that you have been keeping up with maintenance, as well as let you know in advance if there is anything you need to fix before selling your home. You'd hate to have an offer on the table and find out their inspector has found mold.
- Go Eco Friendly: Eco-friendly homes bring in a higher value. Any water saving plumbing fixtures to tankless hot water, to renewable resources like bamboo flooring can be definitely worth the investment.
The home selling process can be one of the most exciting, but sometimes stressful experiences you ever go through. That's why having a certified real estate professional to effectively price and market you property is crucial. Here at HomeCity, we know how to price your property to realize the largest return and minimize the disruption and hassle of selling. We will not only price your property, but prepare your home to highlight its best features. If you're curious about your home's value in today's market, just drop us a line. We'd love to help!
You can get your free home evaluation HERE.
If you are looking for homes for sale in the Austin, Dallas, Round Rock, Frisco, Plano, Lakeway and Westlake areas please click on www.homecity.com and search for homes.