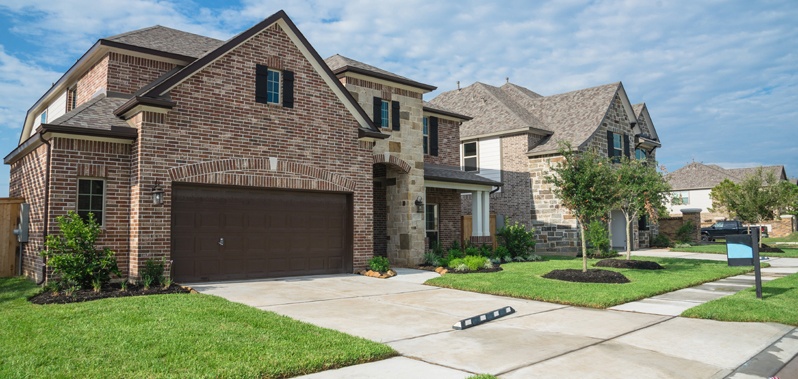 Congratulations on your decision to purchase a home in Texas! You're one of 29 million people pleased to call Texas home. Living in Texas has several advantages—vast and varied landscapes, a low cost of living, and pleasant neighbors you can call friends.
As with real estate investing in any other state, there are special qualifications and requirements to be mindful of. So, if you're wondering, "What is required to buy a house in Texas?" then this article is the perfect piece for you.
Here are the requirements for buying a house in Texas even as a first-time or seasoned homebuyer.
What Are the Minimum Requirements for Buying a House?
We've compiled a list of 11 minimal standards you'll most likely need to meet when looking to buy a home in Texas. That way, once you've found the perfect property, you can potentially breeze through the process knowing you're financially prepared.
* Credit Score Requirements
* Income Requirements
* Down payment Requirement
* Pre-Approval Letter
* Determine How Much Home You Can Afford
* Know the Available Loan Programs
* Hire a Reputable Local Real Estate Agent
* Start the Property Search
* Make a Written Offer
* Inspections and appraisals
* Close on your new home!
1. Credit Score Requirements
It is common for most first-time homebuyers in Texas to be concerned that their credit score may be too low to qualify for a mortgage. And if you're wondering what credit score is required to buy a house in Texas, keep in mind that the minimum score varies from lender to lender.
If you have a strong credit score, you should be able to receive financing easily; if you have a bad credit score, you may have a difficult time acquiring a mortgage.
A bad credit score does not always stop you from obtaining a mortgage loan. Because lower credit scores represent a risk to lenders, you may be able to qualify by offsetting risk in other ways, such as having a co-signer or making a larger down payment.
According to Experian data, the average credit score in Texas is 656. However, a score of 620 or more is regarded as good by most Texas mortgage lenders. Here's what to expect in terms of minimum credit requirements for purchasing a home:
* Conventional home loan: Minimum credit score of 620
* FHA home loan: Minimum credit score of 580, although some lenders might allow a score as low as 500 with 10% down
* USDA home loan: Minimum credit score of 640
* VA home loans: The U.S. Department of Veterans Affairs doesn't set a minimum credit score, but most lenders require 620
To be clear, just because you can get a mortgage with a poor credit score does not imply you will. Lenders examine factors other than your credit score. They will also look over your credit reports, paying special attention to your recent credit history.
Checking your credit score before applying for a home loan might help you determine whether you fulfill the lender's standards for purchasing a home. This might also give you an idea of the types of interest rates you're likely to get when applying for a mortgage.
2. Income Requirements
A popular question among first-time homebuyers is, "How much money should you make to buy a house?" According to hsh.com, you should earn just under $64,000 a year to afford a property in the Dallas area at the median price of $269,900. In Austin, you'll need an income of $98,496 to afford that $485,000 median price point.
Of course, there are no hard and fast rules here, but often, employment and a consistent income are vital requirements when deciding if you're ready to become a homeowner.
Before granting your mortgage application, it is common for mortgage lenders to ensure that your income can sustain a mortgage payment. As a result, most lenders require 24 months of consecutive employment before you qualify for a home loan.
This also applies to self-employed mortgage borrowers, in which case you must present your business and personal tax returns for the previous two years. Tax returns must reflect continuous income over the last 24 months. In general, most Texas mortgage lenders will ask for the following information:
* Proof of employment
* Financial history (Tax returns, pay stubs, and W-2s for the previous two years)
* Monthly income
* Recurring debts
* Bank statements and information about other assets
* Photo ID
* Rental history
* Year-to-date profit and loss statement, if you're self-employed
More importantly, specific mortgage loan programs have special household income requirements. For example, with USDA, your total household income must be at or below 115% of the median household income for the area, and if you're applying for Fannie Mae's HomeReady or Freddie Mac's Home Possible, your income must not exceed the limit set for your area.
3. Down Payment Requirements
Your down payment is the initial portion of the purchase price of your house that you pay at closing. Your mortgage lender will pay the remaining balance. Mortgage lenders in Texas often need you to deposit 20% of the purchase price as a down payment. That works out to $57,850 for a $289,252 property, which is the average home value in Texas.
However, you have several options for lowering your down payment. Government-backed loans, such as V.A. and FHA loans, allow you to contribute 0 percent and 3.5 percent of the purchase price of your home, respectively. Even conventional loans allow for down payments of as little as 3%. (though the minimum varies by lender).
Fortunately, various down payment assistance (DPA) programs are available to Texas citizens. If you meet the requirements for one of these programs, you may be eligible for a grant or a second mortgage to cover your closing costs or down payment. Some of the common DPAs in Texas include:
My First Texas Home
The My First Texas Home program offers first-time buyers and veterans a 30-year, low-interest mortgage of up to 5% of the loan amount.
The first mortgage must be from a lender approved by the Texas Homebuyer Program, and eligible borrowers must have a credit score of at least 620. Home purchase price and income limits apply and vary by county.
My Choice Texas Home
The My Choice Texas Home program offers a first mortgage with an option to add down payment assistance of up to 5%. Down payment assistance comes as a 30-year, 0% interest second mortgage. This program is available to first-time and repeat homebuyers with credit scores of 620 or better. Home purchase price and household income limits apply and vary by county.
TSAHC Home Sweet Texas Home
The Texas State Affordable Housing Corporation (TSAHC) gives eligible homebuyers a grant or a deferred forgivable second loan through its Home Sweet Texas Home Loan Program. To qualify, the borrower must have a credit score of at least 620. Home purchase price and household income limits apply and vary by county.
4. Pre-Approval Letter
A mortgage pre-approval letter is an offer to lend you money to purchase a property up to a particular amount. It demonstrates to sellers that you are a serious buyer with the financial means to make an offer on a home. Most Texas sellers will want to see a pre-approval letter before showing you their home.
At this time, you are not required to choose a lender. But it is advisable that you compare interest rates and pre-approval amounts from multiple lenders to ensure you're getting the most satisfactory terms possible when purchasing your Texas house.
To get pre-approved for a mortgage, most lenders require you to fill out an online mortgage application and provide facts about your financial condition. To determine your mortgage pre-approval amount, they will consider the following factors:
Total Monthly Income
Lenders want to know that you make enough money each month to cover your mortgage payments. Most lenders prefer that your monthly housing bills be less than 28% of your monthly income.
Recurring Debts
Lenders also consider your other debts, such as credit cards, student loans, vehicle loans, and personal loans. This information determines your debt to income ratio (DTI), which is your entire debt (including any potential mortgage) divided by your total income.
While some lenders will approve mortgages with DTIs as high as 43 percent, it is preferable to keep your DTI around 36 percent. As a result, you should pay off some of your other bills before qualifying for a mortgage in Texas.
Cash Reserves
It is common for Texas mortgage lenders to want to see that you have enough cash in the bank to make your down payment and closing charges without depleting your financial reserves altogether. While this varies by lender, most expect you to reserve enough money to meet two mortgage payments, including insurance and taxes.
5. Determine How Much Home You Can Afford
The competition among home buyers can be severe. Buyers who plan ahead of time are more likely to win. Knowing how much you want to spend each month on housing puts you in a powerful position— you'll know when to push and when to go on to another place.
Budget for all aspects of the home-buying process, such as:
* How much money do you wish to put down as a down payment?
* Closing costs to be expected
* Your desired mortgage payments per month
It is common knowledge that home costs do not stop with the mortgage payment. There are numerous expenditures that are particular to homeownership. You need to understand these expenditures and where they fit into your future budget because the last thing you want to do is buy your dream home only to find out you can't afford it.
Below are some of the significant costs associated with homeownership, especially in Texas:
* Mortgage Insurance: Private mortgage insurance (PMI) is required on all home loans (excluding VA loans) with a greater than 80% loan-to-value ratio. FHA loans demand a mortgage insurance premium (MIP) regardless of the down payment level. Mortgage insurance costs 0.50 percent to 1.00 percent of the loan amount, depending on your loan type.
* Homeowners Insurance: Homeowners insurance is not optional; you must have it if you have a mortgage. The average cost of homeowners insurance is roughly $1,000 per year. However, this list of average premium prices across all 50 states is a good starting point.
* Property Tax: Property taxes are the most expensive additional expenditure connected with having a mortgage. Property tax rates vary significantly by zip code. This calculator from Smart Asset can give you a rough estimate of your yearly tax bill based on ZIP code and home value. In addition, your lender will set up an escrow account in which a portion of your monthly payment will be used to pay for your homeowners' insurance and property taxes.
* Home Appraisal and Inspection: The home appraisal is an additional cost borne by the buyer before closing. In Texas, the typical cost of a home appraisal is between $300 and $500. Even if you're buying a new house, a home inspection is strongly advised. Depending on the square footage, you can have your new home inspected for $300–$500.
6. Know the Available Loan Programs
Almost nine out of ten house buyers utilize a mortgage to acquire their property. You're probably going to as well. That's why it's critical to understand the many mortgage options available to you.
* Conventional Loans: These loans need a 3% down payment and are often appropriate for those with a solid income, some money saved up, and a credit score of 620 or above.
* FHA Loans: These loans need a 3.5 percent down payment and are available to persons with poor credit.
* USDA Loans: Designed to encourage homeownership in rural regions, these mortgages are backed by the U.S. Agriculture Department.
* VA Loans: Available to current and former United States military members, VA loans allow buyers to acquire a home with no down payment.
* FHA 203k Loans: 203k Loans are a form of FHA loan that provides funding for the purchase of a property and additional funds for home upgrades. With a 3.5 percent down payment, a credit score of 620 is required.
* Home Possible and HomeReady Loans: Fannie Mae and Freddie Mac developed the Home Possible and HomeReady loan programs to assist low-income first-time homebuyers with low down payment options. You will only need a 3% down payment if your credit score is at least 620. They do have income constraints. Your household income cannot exceed 100 percent of the region's median income (AMI).
It is also essential to learn more about the various mortgage interest rates available when looking to buy a house in Texas using a mortgage. A fixed-rate mortgage, which means you will have the same interest rate for the life of the loan, and an adjustable-rate mortgage starts with a low introductory rate that changes throughout the loan duration.
7. Hire a Reputable Local Real Estate Agent
Your real estate agent will be your most important ally throughout the home-buying process. Aside from discovering and showing you houses, your agent should be an expert on buying a property in Texas.
They'll assist you in making offers, negotiating contracts, and navigating the closing process. In addition, they can recommend other service providers such as title firms and home inspectors to assist you in purchasing a house in Texas.
Don't be in a rush to choose a real estate agent or brokerage. Instead, spend the time researching and interviewing numerous real estate agents who have experience in the neighborhoods you're interested in. You should pay attention to a real estate agents:
* Years of experience
* The number of transactions in the previous year (the greater the number, the better!)
* Experience in your pricing range
* Overall review score
* Individual feedback and complaints
Inquire about your target neighborhoods, how they prefer to communicate, and their plan for assisting you in finding and closing on your new home. Before committing to an agent, you should feel confident in their knowledge, experience, and process.
8. Start the Property Search
After being pre-approved for a mortgage, you may start looking for your dream home. Searching for homes in Texas is the most enjoyable aspect of the home-buying process! You'll be able to look at various houses and figure out what you want in a house.
Make a list of everything you desire in a house and rank them in order of importance. The most important features to you should be at the top of the list. This will assist you in distinguishing between "must-haves" and "nice-to-haves."
Your agent can assist you in determining whether your desires are achievable for your budget and preferred neighborhoods or if you need to reconsider what you're searching for.
Keep the following crucial factors in mind to help you narrow your options and find your new house faster:
* "Must-haves" vs. "Nice-to-haves": There is no such thing as a perfect home. As you look at Texas real estate, you'll have to select which of your criteria are non-negotiable and which are simply great extras.
* Housing inventory: Depending on the season and patterns in the Texas cities you're looking in, you may have fewer options to pick from. In Texas, for example, June has historically seen the highest number of homes for sale. Searching during this season may provide you with more possibilities and a better chance of discovering your dream house. December, on the other hand, offers the fewest options in Texas. Keep in mind, though, that more people are typically looking to move in the summer vs. the winter.
If you want to quickly and efficiently look for homes for sale in Texas, use BHGRE HomeCity! BHGRE HomeCity allows you to find available homes in your search based on any of your desired metrics and standards. Click here to begin your search for a home in Texas!
9. Make a Written Offer
Once you find a Texas home that matches your housing expectations, it's time to make an offer. Your real estate agent will assist you in creating a compelling offer that will give you the best chance of convincing the homeowner to sell to you. Your agent will also help you review the offer's contingencies and terms, as well as any other legal issues that may arise.
If you're rushing to close on the home, you must learn how to sweeten the deal. Price is only one factor you can use to convince a seller to accept your offer. To create a deal that works for you and the seller, you can also sweeten the deal with other compromises— like no contingencies.
More importantly, you should consider discussing your options with your real estate agent for proper guidance.
10. Inspections and Appraisals
Inspections and appraisals allow you to assess the condition and value of a home before making an official purchase. If something unexpected comes up after this phase, you may have the opportunity to renegotiate the terms of your contract with the seller.
Having your Texas house evaluated by a professional inspector provides you with peace of mind regarding the property's condition before you spend thousands of dollars on it.
Your inspector should examine the following areas of the property:
* Electrical system
* Roof
* Foundation
* Plumbing systems
* HVAC
If the house has a septic system, you should pay for a septic examination to ensure there are no concerns that a standard home inspection would not cover.
In Texas, sellers must disclose to prospective buyers any known concerns with a property. In addition to a basic house inspection, an appraisal of the property is required. The value of the property is determined via appraisals. If you're purchasing a new house with a mortgage, your lender will request an appraisal to ensure that the home is worth the money it's lending you.
11. Close on Your New Home!
You'll be ready for closing once your inspections are completed, and your lender has approved your financing. Closing is securing your mortgage and receiving full ownership of the property.
To close on a home in Texas, you'll need to meet at the title company to complete some paperwork and settle your closing expenses. Prepare to spend roughly an hour examining and signing various legal paperwork on the closing date. This paperwork is required to finalize your loan and the transfer of title, so take your time and double-check that all of the information is correct.
You'll need to fill out the following forms:
* Your final loan application
* The deed
* The promissory mortgage note
* The disclosure statements
After completing the papers, you'll pay the title company your closing costs. The company will handle the transfer of the necessary amounts to each recipient you owe.
As a homebuyer, your closing fees are divided into four categories:
* Lender fees: Fees charged by your mortgage lender for preparing your loan. Appraisal fees, survey fees, and other loan-related costs may also apply.
* Title and escrow charges: Fees charged by the title firm for completing the closure and doing the title search. Buyers and sellers typically split this expense.
* Prepaid costs: Ongoing costs of homeownership, such as property taxes and homeowners insurance. Some lenders demand borrowers pay for these expenditures in advance.
* Other closing costs: Miscellaneous expenditures that vary by buyer. Fees for natural catastrophe certifications, real estate attorneys, and pest inspections are just a few examples.
In Texas, buyers typically pay an average of 1.41% of the purchase price in closing expenses. For a $289,300 property — the average home value in Texas — that's around $4,079.
Before you can consider purchasing your ideal house, you must first ensure that your finances are in order and have prepared intelligently and adequately before beginning the mortgage-approval process. Going over a checklist of home-buying requirements might help you be as ready as possible when the time comes to buy.
Thinking of stopping renting and purchasing a home in Texas? Search for your next home with BHGRE HomeCity! Feel free to reach out to our qualified and experienced real estate agents for proper assistance regarding your home buying and selling needs.