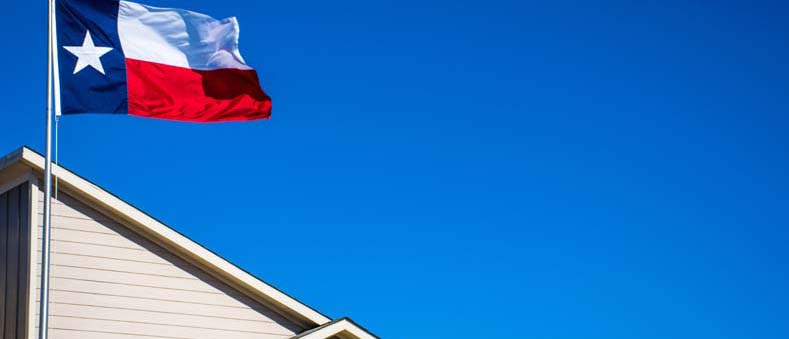 So, you're seriously considering buying a property in Texas and want to know how the housing market will perform. Housing market forecasts are about as dependable as weather forecasts— no one can anticipate what will happen with 100% precision. But we can look at what real estate specialists are saying and make some fairly decent predictions about the future from there.
Remember that a housing market forecast can only give you an idea of what to expect if you buy or sell a home in the next few months. Never let it influence your housing decisions; only your own situation should!
With that said, let's take a deeper look at what experts are saying and the state of the various individual housing markets in Texas.
What The Experts Say
Feeling pressured by rapidly rising home prices, higher mortgage rates, and larger monthly mortgage payments, homebuyers are left wondering when the market will get some relief and home prices will begin to fall.
Experts like Reagan Williamson, Managing Partner and Broker Associate at BHGRE HomeCity believe that home prices will continue to positively improve in this market. "We are not witnessing a correction; rather, we are taking part in a normalization." He went on to reiterate that "as long as the United States as a country is behind in providing new homes, the current home market will remain robust. As a result, the home market will continue to appreciate."
On the other hand, predictors like Nicholas Gerli, CEO of Reventure Consulting predict the potential crash of home prices in several Texas housing markets. "Based on the underlying evidence, Austin is arguably in the largest housing bubble in America." Gerli also stated that it takes around five years for a market to crash, but he forecasts a 30% to 40% drop in Austin housing values during the next three years."
According to the report, Gerli looked at four factors to determine if Austin is in a housing bubble and when it might burst: the local housing price-to-wage ratio, the rent-to-buy ratio, the economic risk (factoring in migration to Austin slowing, and the possibility of a technology downturn), and overall housing inventory.
What's Caused the Rise in Home Prices?
According to National Association of Realtors data, the median sales price for an existing property in May was $407,600, up 14.8 percent from the previous year (NAR). The rate of increase in home prices has slowed slightly in recent months. Earlier in the year, sales prices were roughly 20% higher year over year.
Behind that surge are several factors, each of which operates on a separate side of the price formula. According to Dr. Ali Anari, research economist at the Texas A&M Real Estate Center, "on the demand side, Texas housing prices are currently driven by the state's increasing economy." "From December 2016 to December 2017, Texas added jobs at a 2.5 percent annual rate, above the national average of 1.4 percent."
Furthermore, Texas homebuilders are failing to meet the high demand for low-cost single-family houses. One issue they've had is a scarcity of skilled construction workers since the Great Recession's housing crash. Between 2007 and 2013, the construction industry lost more than 2 million workers, with only 40% of them eventually returning.
Another consideration is the cost of land. "Land expenditures account for 20.4 percent of Texas home prices, the largest percentage [we've seen historically, and up from 14.1 percent in 2000," Anari says. And Texas' land price index, which measures how much land prices vary over time, shows that prices are rising rapidly. "The Texas land price index for single-family homes has climbed by 122% since 2000, compared to 95% nationally," he notes.
Government regulation also plays a part. According to the Texas Public Policy Foundation, several Texas localities have responded to rapid growth by implementing severe zoning regulations — ordinances restricting land use and building — that prevent large swaths of property from being developed, increasing demand and prices.
What Makes Home Prices Drop?
Prices will decline when either supply increases or demand decreases dramatically, and analysts believe the latter is much more likely. The huge rise in mortgage rates, analysts believe, is a major driver behind the possible reduction in demand.
The average 30-year fixed mortgage rate has risen by more than two percentage points since the beginning of the year, reducing affordability for many purchasers. Mortgage rates have reduced purchasers' purchasing power for a median-priced home by around 14 percent, according to Clare Losey, economist with the Texas Real Estate Research Center. "Higher rates limit a buyer's purchasing power, which reduces purchase affordability or the highest home price that they can afford," she explains.
In a nutshell, the price of a home in Texas and elsewhere in the United States will only reduce if the following conditions are met:
* An increase in mortgage rates that makes homeownership unattainable for prospective buyers and current homeowners looking to purchase second homes.
* A broad economic slump that results in reduced disposable income, job loss, or fewer available jobs, lowering demand for housing. A recession is very harmful.
* Demand has been depleted, putting supply and demand back into balance and reducing the rapid rise in housing prices that some homeowners, particularly speculators, rely on to make their purchases reasonable or lucrative. When rapid price appreciation slows, individuals who rely on it to afford their properties may lose them, adding to the market's supply.
When losses escalate, credit standards tighten, easy mortgage borrowing is no longer available, demand falls, supply rises, speculators exit the market, and prices fall.
Texas vs. The Rest of the Country
We're all aware that purchasing a home in Texas is quickly becoming an expensive endeavor. In fact, Austin is surpassing neighboring Texas towns in terms of development fees for builders, and housing prices have risen.
Fortunately, these substantial shifts are not going overlooked by industry professionals. In fact, a new study from researchers at Florida Atlantic University and Florida International University looked at the top 100 housing markets in the United States and discovered that 15 of them are overvalued by more than 50%, with four of them, including Austin, Texas, being overvalued by more than 60%.
According to the report, Austin, Texas is second but steadily gaining ground. Buyers are overpaying by 67.70%. Even buyers in other Texas markets fare far better than those in Austin. People in Dallas pay 48.35% more, while those in San Antonio spend 31.3% more. Those in Houston only pay 29.41% more.
One of the underlying causes of the abrupt overvaluation of Texas housing markets is pandemic-induced work-from-home migration. Texas appears to be particularly appealing to Californians yearning for warm weather at a lower cost of living. During the epidemic, Fortune 500 businesses such as Hewlett Packard Enterprise, Oracle, and Tesla shifted their headquarters from California to Texas, possibly attracted by Texas' low tax rates.
Furthermore, the large influx of millennials, job seekers, and entrepreneurs fueled an already raging Texas housing market.
A Look at Individual Markets
In the following section, we'll go over some individual housing markets, especially in the state of Texas, and analyze the current state of the market in terms of home price growth over the years.
Austin
* Median sale price: July 2021: $450,000
* Median sale price: July 2022: $625,000
* Home price growth YOY: 24.4%
Austin's home prices have risen in recent years, as they have in other housing markets, due to a mix of increased demand and limited inventory. Austin's property market is regarded as extremely competitive, with many homes receiving several bids. According to Redfin, the median sales price of a home in Austin increased 14.4 percent from February 2021 to $575,500 in February 2022.
In terms of home values in Austin, the opportunity to work remotely, which many businesses discovered during the epidemic, further added to the city's desirability. As a result, housing values have increased by approximately 90% in the last five years. According to Zillow's Home Value Index, home values in Austin increased 39.4 percent in the last year.
The main factor slowing down sales in Austin, like in many other home markets, is a lack of inventory. In March 2022, there were just 1,639 new listings on the market. While this is an increase from the 1,593 properties on the market in March 2021, it is still far below the 7,075 homes on the market in March 2019 or the 6,400 available in March 2017.
According to Redfin, homes in Austin sell in 32 days on average, down from 34 days in February 2021. Nationally, Redfin says that properties sold in 25 days in February, compared to 33 days in February 2021.
Dallas
* Median sale price: July 2021: $329,500
* Median sale price: July 2022: $426,000
* Home price growth YOY: 29.3%
Home prices in North Texas and across the country have risen dramatically in recent months as demand for property has soared. Dallas' real estate market is following suit. The Dallas-Fort Worth area has been named one of the country's most overpriced home markets.
According to Florida Atlantic University research, the DFW area rated 19th for overheated housing, with properties selling for an average of 31.57 percent more than they were worth.
The Dallas-Fort Worth metro area has seen a significant rise in inventories in recent months. According to recent statistics, the quantity of real estate listings in the DFW region has increased significantly. This could make it easier for DFW buyers to find and purchase a home in 2022 and 2023. The Dallas-Fort Worth housing market had about one month of available houses in May 2022.
In terms of inventory, months of inventory for single-family residential homes increased from 1.0 to 1.2. The number of active listings for residential residences in the Dallas real estate market has also climbed dramatically. According to the Texas Real Estate Research Center, the number of current listings in the Dallas-Fort Worth-Arlington metropolitan area climbed by 16.91 percent, while new listings increased by 17.72 percent.
While the current Dallas housing market competitiveness is currently slowing down, it is far from "normal" or balanced. Because of a dearth of inventory, Dallas remains a seller's market.
San Antonio
* Median sale price: July 2021: $235,000
* Median sale price: July 2022: $338,700
* Home price growth YOY: 24.8%
It is no longer news that the coronavirus pandemic has had a serious effect on the San Antonio home market. The property market in the San Antonio area is heating up as demand outstrips supply and prices continue to reach new highs. The median price of a home in April 2022 (latest report) grew 23 percent year on year to $338,700.
According to data from the San Antonio Board of Realtors (SABOR), which services Bexar and nearby counties, the average price of a property jumped by 20% to $395,847. San Antonio, on the other hand, continues to be less expensive than the rest of Texas.
The inventory of available properties continues to expand from recent months. The current supply of properties is roughly 1.2 months, indicating a strong seller's market. According to local real estate agents, new home stock is expanding faster than demand, albeit it still has a long way to go to catch up.
This scarcity of inventory, or available properties, is what keeps prices high and generates a seller's market. The time spent on the market is now around a month and seven days shorter than previous year.
In April, home sales were down 7.6 percent year on year. The average and median home prices in the San Antonio area continue to grow. With 1.2 months of inventory remaining, 101.9% of listings sold for the asking price. Furthermore, the price per square foot has risen by 23% since April 2021. Aside from a scarcity of available homes for sale in the San Antonio area, the population of the city is growing.
According to these patterns, the San Antonio housing market will not cool off anytime soon, not even in the next twelve months. There is a severe shortage of inventory, which will boost real estate appreciation this year.
Houston
* Median sale price: July 2021: $309,910
* Median sale price: July 2022: $354,900
* Home price growth YOY: 17%
Houston's hot housing market is beginning to cool, with listings stacking up as sales plummet. However, reflecting growing housing prices, the median price of a home in Houston increased 13.2 percent year on year to $355,000, while the average price of $436,425 increased 11.0 percent year over year— but this is significantly lower than the all-time high of $440,670 set in May.
A scarcity of starter houses priced under $250,000, along with rising loan rates, has forced would-be homebuyers in Houston to move to the rental market or postpone any ambitions to buy.
In terms of inventories, Houston's available inventory reached a 2-month supply in June, the largest since November 2020, when supply reached 2.1 months. According to the most recent survey, home inventory nationwide is at a 2.6-month supply.
A 5-month supply of properties is termed a "balanced market," in which neither the buyer nor the seller has an edge. Anything less than a 4-month supply is called a sellers' market. So, for the time being, Houston home sellers are still in control.
Corpus Christi
* Median sale price: July 2021: $234,500
* Median sale price: July 2022: $285,900
* Home price growth YOY: 17.3%
It is unsurprising that the Corpus Christi real estate market is one of the hottest in the country. Its real estate market has recovered to the level of Austin, Seattle, and San Diego. For the most part, the Corpus Christi real estate market should be very active.
The Corpus Christi real estate market has recovered quickly from the previous recession, with an appreciation rate nearly quadruple that of the national average. Appreciation rates of 17.3 percent have aided price growth for three years in a row. Having said that, the median property price in Corpus Christi is currently $285,900. The national average, on the other hand, is $208,067, and it is only increasing at a 5.7 percent annual rate.
As a result, while prices are higher than the national average, they are significantly more affordable, which will benefit both purchasers and the Corpus Christi real estate investing market.
Despite all of the changes in the Texas real estate market, the Corpus Christi housing market still has one significant advantage: affordability. Even with a 17.3 percent appreciation rate, Corpus Christi real estate is more inexpensive than in most other parts of the country. Furthermore, it is historically powerful in comparison to past years.
What Can Homebuyers Do?
Buying is still a viable option. Rentals are rising in tandem with property prices, and if you buy a home with a fixed-rate mortgage, your monthly payment will remain constant while rents around you rise. Buying a home can buffer against inflation; here is how to start!
Begin with a stroll — or a scroll
Before you get serious, spend some time looking at what's available. On weekends, take a walk through potential new communities and check your preferred real estate website for fresh postings.
Keep track of how long homes are on the market until a contract is signed. (In a particularly hot market, it won't be long.) You should also look at recently sold properties online to get a feel of how much homes are selling for relative to their listing pricing.
The aim is to obtain a sense of how hot the local market is without feeling obligated to make an offer. You'll also discover more about the kind of homes and neighborhoods you prefer (or dislike), as well as which characteristics are important to you.
Find a good real estate agent
In a hot market, having a good buyer's agent is especially important. You want someone who will notify you of new listings as soon as they hit the market, if not before. A good agent will also know how to make your offer stand out. Interview more than one agent, and don't be afraid to ask for (and actually check out) references from recent clients.
Expect to make concessions
In a hot market, waiting for "the one" may not be an option. It may be wiser to approach home shopping by considering how you might make a 'good enough' homework. Having flexible expectations can provide you with additional possibilities. So, if there aren't many properties that meet your criterion, you might be able to locate areas where you can make a compromise.
Consider what is most essential to you right now, as well as your future plans if you consider this as a potential forever home. Perhaps a third bedroom can serve as a home office for the time being, and then become a nursery if you have a child (and can work in an office again).
Have your finances in place
Compare mortgage interest rates from various lenders and obtain pre-approval from two or three lenders. A loan estimate will assist you in comparing interest rates and fees in order to discover the best deal for you.
A preapproval shows sellers that you're serious in any hot market. In addition, some real estate agents in a hot market may request to see a copy of your pre-approval letter before deciding to work with you.
Provide a can't-miss closing
You'll want to demonstrate to sellers that you can definitely close the deal, especially if you're competing with cash offers. A preapproval gives you an advantage in this situation since it shows that lenders believe you are creditworthy. A greater down payment or waiving certain contingencies can also be appealing to sellers.
Your agent can connect with the listing agent to learn whether the sellers are concerned about finding new housing or are eager to move out and want a quick closure.
Be patient
According to the National Association of Realtors, homebuyers in 2021 typically shopped for eight weeks and looked at eight properties. Already, 2022 does not appear to be an easy year for buyers.
In addition, the National Association of Home Builders revealed that 67 percent of active homebuyers in the first quarter of 2022 had been looking for more than three months— and 29% of those buyers believe being outbid has delayed them from purchasing a home.
After losing numerous homes, you may be tempted to make a desperate bid or give up. Don't do either. Bidding too high or placing an offer on a home you don't truly want can leave you unhappy and house poor. Meanwhile, giving up may leave you, well, renting. However, it may allow you more time to save for a down payment, improve your credit score, and finalize your home buying wish list.
It looks like you'll still need to bring your A-game if you want to buy the home of your dreams in this market. With more buyers than sellers, you'll probably be up against some heavy competition and high housing market prices.
And while homebuilders are confident they'll do plenty of business in 2022 and beyond, that doesn't mean buying a newly built house will be easy for you. Rising lumber prices, supply shortages, and even government tariffs are all making it crazy hard for homebuilders to actually build enough houses to keep up with demand.
Whether you're buying or selling, you need a local real estate agent who has weathered the storms of the Texas real estate market. And you can find them by reaching out to BHGRE HomeCity. Our top-notch agents can help you crush your housing goals— no matter what the market is doing.